Your Health, Our Mission
At ICM we envision a model of healthcare that combines the best of both conventional and natural medicine to benefit your health. Our doctors are highly trained experts in their fields and take the time to listen and properly address your health concerns. They take the time to listen to your story, thoroughly evaluate the cause of symptoms and offer practical solutions to improve your health.
Patient-centered care
Combining the best of conventional and natural medicine
Successful collaboration / co-management as needed with specialists
Comprehensive health workups that help discover underlying cause of illness, even when basic labs are normal
Preventive care that is more than early diagnosis – it is Proactive care
Physical, emotional, mental and spiritual well-being
Training students and resident physicians to be tomorrow's leaders
Practical Solutions for Better Health
 
About the Institute of Complementary Medicine:
Originally founded in 1994 by Dr. Eileen Stretch and Dr. Cindy Phillips, ICM has become a staple of naturopathic medicine in Seattle. ICM was founded on the principle that naturopathic medicine and conventional medicine work best when combined. Over the years ICM has housed a number of leading naturopathic physicians whom have contributed greatly to the modern practice of naturopathic medicine. Our doctors strive for excellence in the care they provide and attend regular continuing education. They are involved in the leadership of the naturopathic medical profession, contribute their time to the community through teaching and mentoring students. ICM has an accredited naturopathic medical residency program.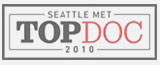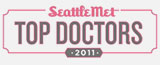 When diagnosing and treating patients with acute or chronic gastrointestinal (GI) symptoms, licensed naturopathic doctors (NDs) address the whole person—including body, mind, emotions, genetics, environmental exposures, and socio-economic status. NDs employ a variety of diagnostic approaches to pinpoint the underlying causes of distress. Trained rigorously in clinical nutrition, behavioral medicine, botanical medicine, and conventional pharmaceuticals, NDs draw on …
How do naturopathic doctors diagnose and treat Crohn's disease and ulcerative colitis? Read More »
Read More

→
Did you know that your skin is your largest organ? It is a great pathway of elimination for the body. When you exercise, take a hot bath, or go in the sauna (any way you work up a sweat), you are encouraging toxic chemicals to be released from your skin! There are hundreds of thousands …
Read More

→