If you've received a statement from us and have been asked to pay through the Breeze portal, follow this link:
Your Health, Our Mission
At ICM, we envision a model of healthcare that combines the best of both conventional and natural medicine to benefit your health. Our doctors are highly trained experts in their fields and take the time to listen and properly address your health concerns. They take the time to listen to your story, thoroughly evaluate the cause of symptoms, and offer practical solutions to improve your health.
NATUROPATHIC MEDICINE IS BUILT ON THE FOUNDATION OF TREATING THE WHOLE PERSON, NOT JUST THE ILLNESS. CONCIERGE MEDICINE ALLOWS US TO STAY TRUE TO THIS PRINCIPLE.
Putting Your Health First
Our comprehensive focus on wellness, prevention, and natural solutions for your conditions has always included services that are generally not paid for by insurance plans. Extended office visits beyond the standard 8-12 minutes visit, prior authorizations, after-hours pager availability, and phone and email communication directly with your provider are just some examples of these non-covered services.
Concierge medicine allows us to continue to bill your insurance company for covered services while including many of the "non-covered" services we all love about naturopathic medicine as part of your membership. Covered services include standard office visits, annual physical exams, standard laboratory testing, and certain procedures based on your insurance plan.
Our Values
Patient-centered care
Combining the best of conventional and natural medicine
Successful collaboration / co-management as needed with specialists
Comprehensive health workups that help discover the underlying cause of illness, even when basic labs are normal
Preventive care that is more than an early diagnosis – it is Proactive care
Physical, emotional, mental, and spiritual well-being
Training students and resident physicians to be tomorrow's leaders
Practical Solutions for Better Health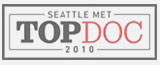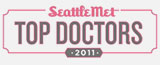 With an increase of places requiring proof of COVID-19 vaccine, we want yours to be easily accessible! Please see the guide below. If you have not received the vaccine and want to, please visit the Department of Health website.
Read More

→