Care As Unique As Your Needs
At ICM, we envision a model of healthcare that combines the best of both conventional and natural medicine to benefit your health. Our doctors are highly trained experts in their fields and take the time to listen and properly address your health concerns. They take the time to listen to your story, thoroughly evaluate the cause of symptoms, and offer practical solutions to improve your health.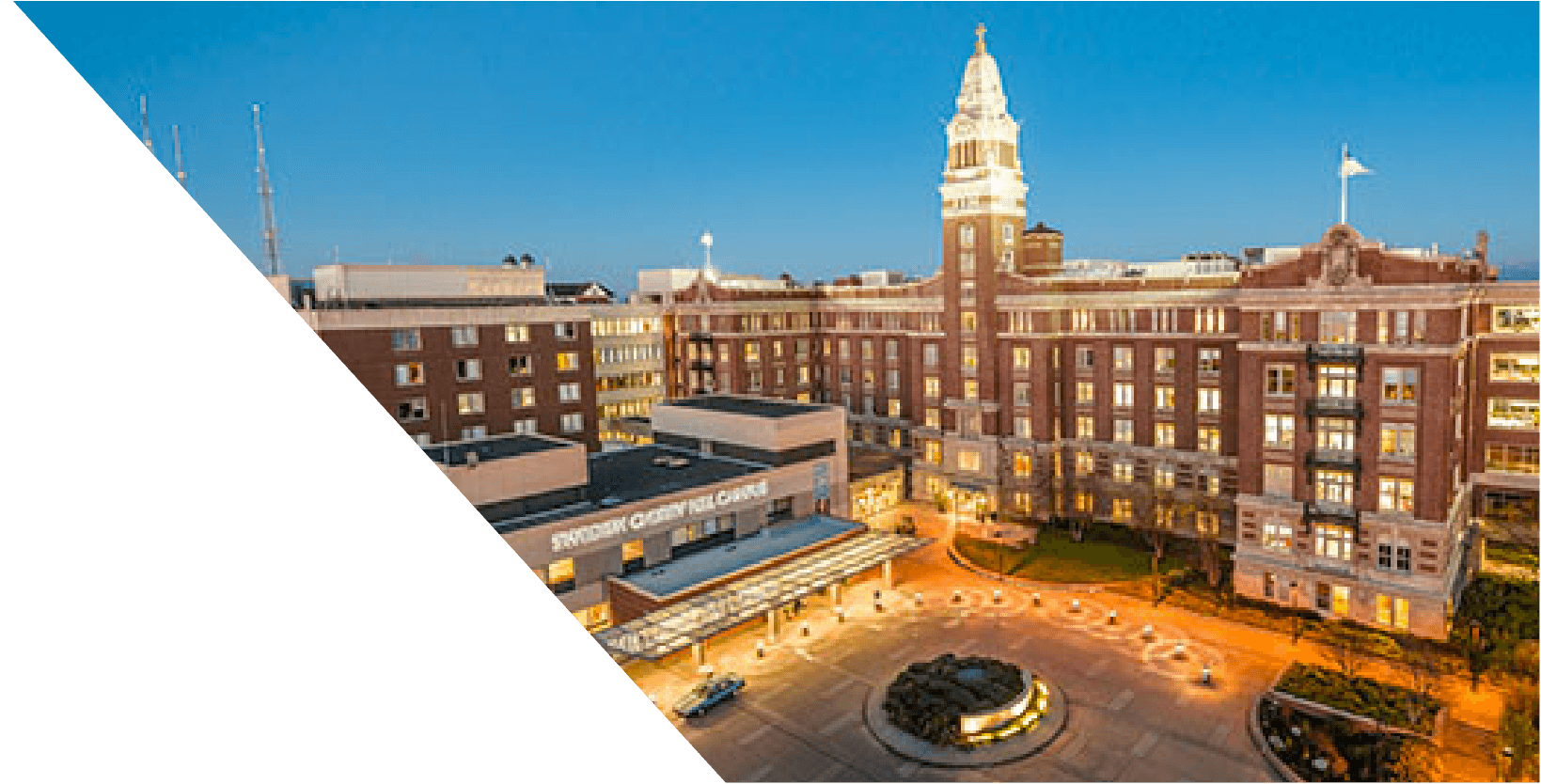 About the Institute of Complementary Medicine
Originally founded in 1994 by Dr. Eileen Stretch and Dr. Cindy Phillips, ICM has become a staple of naturopathic medicine in Seattle. ICM was founded on the principle that naturopathic medicine and conventional medicine work best when combined. Over the years ICM has housed several leading naturopathic physicians who have contributed greatly to the modern practice of naturopathic medicine. Our doctors strive for excellence in their care and attend regular continuing education. They are involved in the leadership of the naturopathic medical profession, and contribute their time to the community through teaching and mentoring students. ICM has an accredited naturopathic medical residency program.
Dr. Mandy Risley wants to help patients fine-tune their health and uncover potential food and environmental reactions that are keeping them from optimal health. She helps patients see beyond the "food" and start to address the behaviors behind it all.
Dr. Risley specializes in uncovering food sensitivities and allergies in the office. She offers General Naturopathic Care and enjoys supporting patients who already have a primary care practitioner but are seeking out a naturopathic physician.
Food Sensitivities,
Allergies & Intolerance
Environmental Allergies
Uncovering Patterns
with Food & Diet
Dr. Genevieve Courtney is a firm believer that everyone can achieve optimal health with the right tools to fit their lifestyle. As a primary care naturopathic physician with a focus on women's health and obesity medicine, she has been able to help guide many patients to be proactive participants in their own health. 
Primary Care
Women's Health
Weight Loss
SIBO & IBS
Mental Health
Dr. Kim Hansen believes in building long-term relationships with her patients and is known to reach out directly. She practices general primary care naturopathic medicine and provides her patients with personalized healthcare using a mix of herbal and conventional modalities with great success helping patients achieve optimal hormone balance.
Dr. Hansen specializes in hormonal imbalances as well as healthy aging, fertility/preconception care, and sexual health for women and men. 
Primary Care
Hormone Therapy
Bioidentical Hormone Replacement Therapy
Functional Medicine
& Integrated Lab work
Dr. Katherine Carvlin knows the air we breathe, the food we eat, and the water we drink have lasting impacts on our health. She excels at helping patients understand what lifestyle factors are impacting their health and empowering them to make meaningful change.
Dr. Carvlin is a naturopathic physician specializing in environmental medicine. She treats adults with conditions such as digestive complaints, asthma and allergies, autoimmune conditions, and environmental illness.
Primary Care For All Ages
Environmental Medicine
Nutrition & Digestion
Visceral Manipulation
IV Therapy
Dr. Amber Sullivan blends her Chinese Medicine background with naturopathic medicine to bring health back to her patients. She completed a 2-year residency working collaboratively with Drs. Klausmeyer & Celmer. 
Prior to starting naturopathic medical school, Dr. Sullivan owned and operated acupuncture clinics in the Seattle area. Her gentle, perceptive style is particularly welcome for newcomers to acupuncture and natural medicine. She draws upon her fifteen years of clinical experience to provide outstanding integrative care. 
Primary Care
Acupuncture
SIBO & IBS
Hormone Imbalances
Cardiometabolic Disorders
Functional Medicine
IV Therapy
Dr. Jillian Moehle is a physician at Institute of Complementary Medicine in Seattle, WA where she specializes in integrative primary care. Dr. Moehle follows a functional medicine model which allows her to identify and treat the root cause of symptoms by combining the best of natural and conventional testing and therapeutics. Her clinical interests include (but are not limited to) hormone optimization, thyroid disorders, cardiometabolic conditions, and mental health.
Dr. Julie Booker has practiced acupuncture and Chinese herbal medicine since 2003. Her specialties include reproductive health and fertility, pre-conception care, and pregnancy-related issues. In addition, she is certified in sports acupuncture and pain management. In December 2021 she received a doctorate in TCM, focusing on integrative medicine.  Integration and collaboration of TCM and biomedicine are patient-centered, evidence-based, and highlight a medicine that is stronger together. Combining knowledge of reproductive health, evidence-based medicine, anatomy, and physiology, she is confident in treating a variety of clinical presentations.  She is a firm believer that strength lies in an integrative approach and collaborative care.
Acupuncture
Chinese Medicine
Emily Grochowski is a scientist turned Functional Registered Dietitian Nutritionist who utilizes a highly personalized, evidence-based, root-cause-focused approach to nutrition and lifestyle medicine. After earning a Bachelor of Science in molecular biology from UW-Madison and working for several years in research and biotechnology labs, she realized her true passion lay in leveraging science to help people more directly, and thus began to pursue a career in nutritional medicine.
Cardio-metabolic
Immune
Gastrointestinal
Neuroendocrine