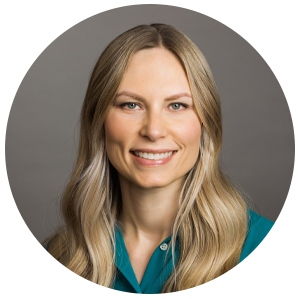 About Dr. Sullivan
Dr. Amber Sullivan blends her Chinese Medicine background with naturopathic medicine to bring health back to her patients. She completed a 2-year residency working collaboratively with Drs. Klausmeyer & Celmer. 
Prior to starting naturopathic medical school, Dr. Sullivan owned and operated acupuncture clinics in the Seattle area. Her gentle, perceptive style is particularly welcome for newcomers to acupuncture and natural medicine. She draws upon over fifteen years of clinical experience to provide outstanding integrative care.
PRIMARY CARE & RESIDENCY AT ICM
Dr. Sullivan values providing compassionate care and developing long-term relationships with patients. She works collaboratively with all the doctors at ICM giving her insight and team care for her patients. She has experience and interest in working with GI health, cardiometabolic, weight loss, hormone imbalance, mental health concerns, neurochemistry, and functional medicine.
ACUPUNCTURE
Health is complex. Naturopathic medicine provides the map, but Dr. Sullivan finds that Chinese Medicine always has the answer. She loves combining her decade of education and clinical experience to help her patients move towards wellness. She always dives deep into any question and learns everything she can to find the answer. 
Dr. Sullivan is known for her gentle, empathic touch that often surprises her patients with how intuitive and grounded touch can be. She uses a style called the "Master Tung method" that taps into meridians and points to bring balance to the body.  
HER CALLING TO NATUROPATHIC MEDICINE
When you have a family member terminally ill, you look at wellness differently. In 2008 Amber's father was diagnosed with cancer and she experienced the level of care that he was offered. Her acupuncture practice and education had shown her a natural approach to restoring health but none of these were offered nor encouraged throughout her father's treatments. She knew there was a more comprehensive option and wanted to help people have a better quality of life in times of both sickness and health. Dr. Sullivan knew then that she wanted to practice naturopathic medicine.
FUNCTIONAL MEDICINE & IV THERAPY
Functional medicine is built on the foundation of conventional medicine but provides a holistic approach that seeks the root cause instead of symptom suppression. By utilizing different lab tests and panels, doctors are offered a direct look at how patients' bodies are responding. This often means looking at how certain hormones and neurotransmitters operate and express themselves which provides the patient with a clear picture of the imbalances to get them on the road to recovery.
IV Therapy is often partnered with a functional medicine approach because it delivers nutrients directly to the bloodstream. This not only helps improve the absorption and results but also bypasses the gut and is absorbed directly into the cells where they are needed. Dr. Sullivan has had great results in treating chronic infections, metabolic disorders, helping people with weight loss/metabolism, and reversing chronic fatigue.
To Dr. Sullivan, optimal health is the freedom to live your life to the fullest. She understands that everyone is different and uses her keen observation skills honed by both her acupuncture and naturopathic training to help patients move to wellness. 
Schedule an appointment with Dr. Sullivan here or call (206) 726-0034 today.
Education
INM Residency in Naturopathic Medicine, Institute of Complementary Medicine 2018-2020
Doctorate of Naturopathic Medicine, Bastyr University, 2018
Masters of Science in Acupuncture and Oriental Medicine, Bastyr University 2006
Acupuncture and Chinese Herbal training at Chengdu University in China 2006
NCCAOM board certification in Acupuncture and Acupuncture Detoxification Association (NADA) 2006
Bachelor of Arts in Psychology, State University, San Francisco, CA 2003
Types of Patients
Men and Women of all ages
Professional Memberships
NCCAOM
Washington Association of Naturopathic Physicians
Washington East Asian Medicine Association