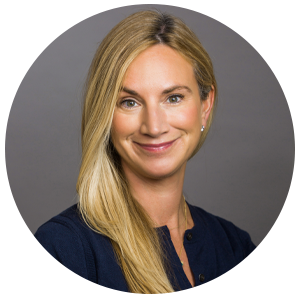 About Dr. Risley
Dr. Mandy Risley wants to help patients fine-tune their health and uncover potential food and environmental reactions that are keeping them from optimal health. She helps patients see beyond the "food" and start to address the behaviors behind it all.
Dr. Risley specializes in uncovering food sensitivities and allergies in the office. She offers General Naturopathic Care and enjoys supporting patients who already have a primary care practitioner but are seeking out a naturopathic physician. 
FOOD SENSITIVITIES, ALLERGIES & INTOLERANCE
Knowledge is the best medicine and Dr. Risley loves to empower patients with a simple skin prick test to uncover food and environmental sensitivities that are holding them back. Food sensitivities and allergies can affect many areas of the body beyond the digestive tract and can manifest in symptoms ranging from chronic sinus congestion and eczema to fatigue and even mood disorders. Dr. Risely helps patients understand their reactions and offers Sublingual Immunotherapy (SLIT) to increase tolerance to the allergen while reducing allergic symptoms.
LET'S TALK "FOOD"
Dr. Risley has a knack with helping patients address their gut health and sensitivities by sitting down to talk about the behaviors behind the food. Many of us have misconceptions about food and don't realize how our diet is more than what's on our plate – it's also how we think about it. 
Dr. Risley helps remove obstacles in a patient's diets by allowing them to self-reflect on their options and gently bring them back to a complete picture of health. She meets people where they are and is happy to offer small changes or a complete elimination diet. She has extensive training in SIBO & IBS conditions and also offers specialty labs to reveal the best way for people to eat.
ENVIRONMENTAL ALLERGIES 
Allergies are hypersensitive responses from the immune system which can often get triggered by the environment that surrounds us. Dr. Risley offers a simple skin prick test to identify environmental allergens which is a great first step towards relieving symptoms from seasonal allergies, chronic sinus issues, digestive health, irritable bowel syndrome (IBS), acid reflux, small intestinal bacteria overgrowth (SIBO), eczema, autoimmune conditions, anxiety, depression, and insomnia. She has had great success with Sublingual Immunotherapy for patients who are wanting to avoid allergy shots.
Dr. Risley wants patients to realize how much they can impact their health by changing their perspective. She is there to help you stay healthy and uncover those often hidden motives behind your food behaviors.
Schedule an appointment with Dr. Risley here or call (206) 726-0034 today.  
Education
Doctorate in Naturopathic Medicine from Bastyr University - 2005
Pre-Med at the University of Connecticut - 1998
B.A. in English Literature from Rollins College -1994
Types of Patients
Food/ Environmental Sensitivity and Allergy assessment and management for adults and children
Dr. Risley does not provide primary care services at ICM.
Professional Memberships
American Association of Naturopathic Physicians
Washington Association of Naturopathic Physicians