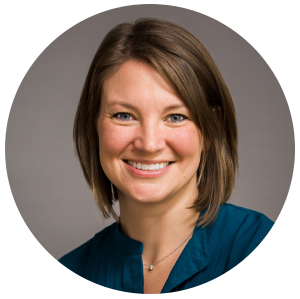 About Dr. Hansen
Dr. Kim Hansen believes in building long-term relationships with her patients and is known to reach out directly. She practices general primary care naturopathic medicine and provides her patients with personalized healthcare using a mix of herbal and conventional modalities with great success helping patients achieve optimal hormone balance.
Dr. Hansen specializes in hormonal imbalances such as menopausal management, low testosterone, PCOS, hypothyroidism as well as healthy aging, fertility/preconception care, and sexual health for women and men. Common symptoms associated with hormone imbalance include fatigue, weight gain, mood changes, low libido, skin changes, insomnia, hot flashes, irregular cycles, and sexual dysfunction.
PRIMARY CARE
With Dr. Hansen as your primary care physician, you can rest assured you have a doctor to call on. She wants to hear from you when you are having issues and makes time to connect by personally returning patient calls and messages when possible. In fact, she is known to send patients messages at random to ensure that you and your health are being supported.
She is known to meet people "where they are" to get a good sense of "who they are" and what will be a good fit for them. Primary care includes general wellness exams, pap smears, general labs, medication management, and any other concerns you bring to Dr. Hansen. 
HORMONE THERAPY FOR MEN & WOMEN
Imbalanced hormones can easily turn your world upside-down. Hormone expression changes as we age and deeply impacts our own rhythm of life and how we express ourselves. Dr. Hansen has great success in working with both men and women during those life stages where hormones shift (puberty, menarche, menopause, andropause). She helps imbalanced patients recognize themselves again by starting different regimes and seeing the impacts. Dr. Hansen guides patients through the transition with minor changes to diet and supplements before moving toward medication. 
BIOIDENTICAL HORMONE REPLACEMENT THERAPY (BHRT)
As we age we no longer produce the same concentration of hormones and your body may need help regulating the changes. This can leave patients in a place where they do not recognize themselves with their sleep and mood seemingly out of their control. Dr. Hansen has brought about lasting change for many patients with Bioidentical Hormone Replacement Therapy to help patients regain control of their life again. 
LAB WORK: Empowering Patients
Knowledge is the best driver of change, which is why Dr. Hansen utilizes lab works to help uncover the path to health. The intent behind a lab is to give an idea of where you are starting from and see what imbalances may exist. From that point on Dr. Hansen will develop a personalized treatment plan ​and repeat labs within 1-3 months to see how your hormones have shifted and evaluated how you are responding to your plan. You and Dr. Hansen will work together to treat the root cause of disease using a variety of diet and lifestyle modifications, supplements, and medications when appropriate that are based on your individual healthcare needs. 
If you are having issues, Dr. Hansen wants to hear from you. She loves being present for her patients and aims to provide you with a thriving foundation of health.
Schedule an appointment with Dr. Hansen here or call (206) 726-0034 today.
Education
Doctorate of Naturopathic Medicine, Bastyr University, Seattle, WA 2014
Bachelor of Science in Exercise Physiology, East Carolina University, Greenville, NC 2005
Licensed Massage Practitioner, Anne Arundel Community College, Arnold, MD 2007
Professional Memberships
Washington Association of Naturopathic Physicians