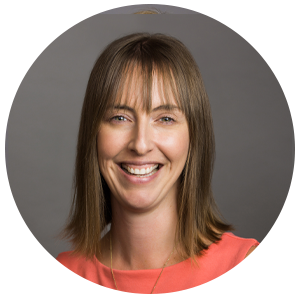 About Dr. Courtney
Dr. Courtney is a firm believer that everyone can achieve optimal health with the right tools to fit their lifestyle. As a primary care naturopathic physician with a focus on women's health and obesity medicine, she has been able to help guide many patients to be proactive participants in their own health.  
PRIMARY CARE & WOMEN'S HEALTH
Dr. Courtney has a passion for working with women of all ages to help support their journey to health. As a primary care physician, she is there for your everyday needs (general check-ups, birth control, IUD, cardio risk assessments) as well as being an active supporter during those more acute situations and difficult periods in your life. Dr. Courtney is there to help get you to your optimal health through education and continued support.
WEIGHT LOSS
Anyone can lose weight but it's keeping it off that can be difficult. Dr. Courtney believes in a sustainable weight loss approach that is tailored to your individual needs and constitution. Healthy meal planning is the cornerstone of a healthy diet and Dr. Courtney is willing to work with any diet (ketogenic, low carb, Mediterranean, intermittent fasting, etc) that is safe and fits within your lifestyle. She understands the reality that not all patients are willing or able to cook all of their meals but she is happy to share her knowledge on how to create a week's worth of meals in one day from her experience as an instructor at PCC's cooking classes. 
Dr. Courtney works with you to find a sustainable weight loss approach while she works to uncover the deeper issues, through labs and testing, that reveal the underlying cause of retained weight. Dr. Courtney is an active member of the Obesity Medicine Association and is passionate about finding weight loss solutions that are more than just a diet plan.
SIBO/IBS 
In our modern society 1 in 5 people suffer from gastrointestinal issues while few are accurately diagnosed. Irritable Bowel Syndrome (IBS) and Small Intestine Bacterial Overgrowth (SIBO) impact 49 million Americans but many go untreated. Dr. Courtney believes in working with functional lab testing to help provide relief from symptoms to help patients lead a normal, happy life.
Having been diagnosed with IBS in her 20s, Dr. Courtney has personally experienced how naturopathic medicine can provide the relief and diagnosis needed to effectively remedy gastrointestinal concerns.  
MENTAL HEALTH
Dr. Courtney strongly believes in the effectiveness of functional medicinal testing and natural products to combat anxiety, depression, and insomnia. As an instructor of Physical Clinical Diagnosis at Bastyr University she understands how to help you get to the root of your concerns and uses neural transmitter testing and genetic testing (GenomeMIND) to clearly see the imbalances that can be addressed with natural supplements and approaches.
Dr. Courtney is passionate about the naturopathic principle of "Doctor as a teacher" and is excited to partner with patients to help lead them towards their optimal health.
Schedule an appointment with Dr. Courtney here or call (206) 726-0034 today.
Education
Doctorate in Naturopathic Medicine, Bastyr University - 2014
BS in Biochemistry, University of Washington - 2008
Massage Therapy Program, Bellevue Massage School - 2011
Americore Health Corps - 2008-9
Types of Patients
Women and Men
Adolescents
Weight Loss
Men and Women with chronic and acute iron deficiency
Professional Memberships
American Association of Naturopathic Physicians
Washington Association of Naturopathic Physicians

Obesity Medicine Association