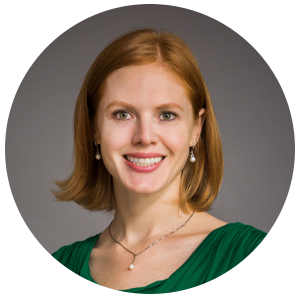 About Dr. Carvlin
The air we breathe, the food we eat, and the water we drink, have lasting impacts on our health. Dr. Katherine Carvlin loves helping patients understand what lifestyle factors are impacting their health and empowering them to make meaningful changes.
Dr. Carvlin is a naturopathic physician specializing in environmental medicine. She treats adults with conditions such as digestive complaints, asthma and allergies, autoimmune conditions, and environmental illness.
PRIMARY CARE
Dr. Carvlin believes in helping patients connect to their body's natural ability to heal itself. She is a great listener who helps patients find their own definition of optimal health through sustainable changes in diet and lifestyle. Additionally, she gravitates towards the healing modalities of botanicals, IV therapy, sauna therapy, and a physical medicine technique called visceral manipulation. Dr. Carvlin is excited to utilize these tools of naturopathic medicine with patients of all ages to help them get results where other conventional treatments have failed.  
She specializes in treating environmental illness (occupational exposures, heavy metal toxicity, mold exposure, multiple chemical sensitivity), gastrointestinal conditions, autoimmune disease, asthma and allergies, thyroid and endocrine disorders, and fertility/preconception care. 

ENVIRONMENTAL MEDICINE
Where you live and work can deeply impact your health. Every day our immune systems are bombarded with chemicals in our air, water, and food at levels that can exceed our body's ability to detoxify. Dr. Carvlin works with patients to discover how chronic ailments like fatigue, chronic infections, GI symptoms, hormonal imbalances, and weight management issues, can be a result of environmental chemicals disrupting their body's physiological processes, thus causing symptoms.  
The goal of environmental medicine is to identify the causes of an individual's health concerns and eliminate or reduce the level of exposure. This usually requires changes in one's diet and/or environment. Dr. Carvlin combines her naturopathic medical knowledge with the tenants of environmental medicine to not only reduce/eliminate exposure but also support the body with the nutrients it needs to be more resilient to environmental exposures. She has seen great results with patients who have found that conventional treatments are not improving their symptoms. 
NUTRITION & DIGESTION
Dr. Carvlin knows that the best way to improve nutrition and digestion is through a sustainable approach. One that considers what the patient is ready for and by providing them with the tools and support needed to keep them engaged. 
With a Master's in Holistic Nutrition in conjunction with her naturopathic training, Dr. Carvlin has an extensive understanding of nutrition and the tools to help patients wherever they are in their weight loss journey.  Dr. Carvlin sees great results with patients who cannot maintain weight loss by identifying environmental toxins that may be affecting the metabolism and assisting the body's natural detoxification capabilities to remove those obstacles. 
VISCERAL MANIPULATION
Dr. Carvlin has additional training in a physical medicine modality called visceral manipulation, which is a gentle touch technique applied to organs of the body to improve the function and mobility of the organs and connective tissues, especially after trauma, infection, or surgery. It assists functional and structural imbalances throughout the body, including musculoskeletal, nervous, respiratory, digestive, and lymphatic dysfunction. Visceral manipulation increases proprioceptive communication within the body, which can relieve symptoms of pain and dysfunction. Dr. Carvlin utilizes this technique in combination with diet and lifestyle modalities to improve patient outcomes. 
IV THERAPY
Intravenous therapy is highly useful because nutrients are infused directly into the bloodstream. This modality is indicated for patients who have trouble absorbing nutrients orally, who need nutritional boosts quickly, or who need high doses of nutrients. Dr. Carvlin uses IV therapy in her patients with conditions such as chronic fatigue, heavy metal toxicity, iron deficiency, autoimmune conditions, chronic infections, mold exposure, fibromyalgia. 
Dr. Carvlin is passionate about helping patients find solutions to their ailments. She is a great motivator and supporter that empowers you to make the lifestyle changes needed to root out any underlying health concerns.
For more information on Dr. Carvlin, please visit her professional website.
Education
Residency at the Bastyr Center for Natural Health, 2018
Doctorate of Naturopathic Medicine from Bastyr University, 2017
Masters of Science in Holistic Nutrition from Hawthorn University, 2012
Bachelor of Arts in Psychology from the University of Chicago, 2011
FirstLine Therapy Therapeutic Lifestyle Certification from Metagenics, 2012
Types of Patients
Men and Women of all ages
Annual physical exams for men and women
Men and Women with the following concerns: environmental illness (i.e. chemicals, metals, mold, occupational)
Digestive issue
Autoimmune disease
Fertility and Preconception
Craniosacral therapy and visceral manipulation
Professional Memberships
National Association of Environmental Medicine (NAEM), President, 2023 
Washington Association of Naturopathic Physicians
Naturopathic Academy of Environmental Medicine