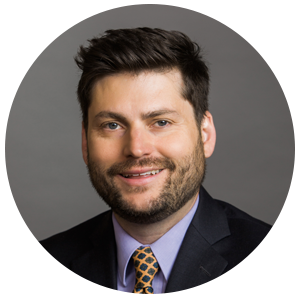 About Dr. Dobbs
Dr. Forest Dobbs is a naturopathic physician specializing in integrative pain management and neuromusculoskeletal medicine. He draws from both emerging as well as time-honored technologies to invoke the body's innate healing faculties for each patient. He continues to train in the field of prolotherapy and nonsurgical-regenerative orthopedic medicine with various pioneers in the field including Thomas Ravin, M.D., and the American Academy of Musculoskeletal Medicine. Additional training includes neural therapy, trigger point injections, neural prolotherapy, glenohumeral hydroplasty for frozen shoulder, platelet-rich plasma, and adipose-derived stem cell therapies. He utilizes therapeutic exercise, spinal manipulation extensively in his care of patients. These treatments ease musculoskeletal pain and stimulate the structural regeneration of joint, ligament, and tendon tissues.
Dr. Dobbs does not offer primary care services at ICM.
Schedule an appointment with Dr. Dobbs here or call (206) 726-0034 today.
Education
Doctorate of Naturopathic Medicine, Bastyr University 2011
Bachelor of Fine Arts in Visual and Performance Arts from Alfred University. 2000
Craniosacral therapy – Great River Cranial Therapy Institute. 2006
Osteopathic manipulation professional training program ,The Altar of Creation School, 2011
Types of Patients
Musculoskeletal Injury and Rehabilitation
Dr. Dobbs does not offer primary care services at ICM
Professional Memberships
Washington Association of Naturopathic Physicians