I'm Amanda Littleton, Holistic Health and Life Coach, Founder of Wellthie Life and Lifestyle Educator for the FirstLine Therapy (FLT) Program at the Institute of Complementary Medicine (ICM). I'm thrilled to be supporting ICM patients on their wellness journey through true lifestyle change with the FLT Program.
My passion for supporting others comes from my own firsthand experience with health challenges. Through my own difficulties I realized the importance of my health in being able to live the life I desired, when my health was off balance it effected all areas of my life in a negative way.
Once I started really taking care of myself on all levels, nutritionally, physically, mentally, emotionally and spiritually my life completely transformed, you can find the details of my story and my training here.
What is FLT?
FLT is an evidence-based, lifestyle medicine program designed to support you in achieving your health and lifestyle goals.
You work with an ICM Naturopathic Physician and me (your Lifestyle Educator) to create a customized program focused on nutrition, physical activity, supplementation, stress management, and other lifestyle factors critical to making long-term changes to improve your specific medical condition(s) along with your overall wellbeing.
The program is 12 weeks and includes 3 visits with your physician and 6 visits with me.
How can FLT support you in achieving your wellness goals?
The coordinated care and hands on support you receive is unlike other programs I've seen. You will work with your ICM Physician to come up with the overall plan to address your medical conditions and concerns, for example high blood sugar, high cholesterol, sarcopenia, excess weight just to name a few; based on your specific lab test results, questionnaires and through exam from your physician.
Then you receive hands on support from me on translating that plan into personalized wellness goals, education on how to reach those goals via nutrition support, meal planning, physical activity planning, stress management techniques, and much more. Along with support in removing obstacles that get in the way and accountability over the 12-week period.
Who's a good fit for the FLT Program?
Individuals ready to focus on and make a commitment to improving their wellbeing, and make changes to their lifestyle by building skills that will lead them on a healthy path for the long run.
Who's not a good fit for the FLT Program?
Individuals looking for a quick fix or a magic pill to wellness.
Those with eating disorders, food addiction or severe trauma related to food.
If FLT sounds like the program for you or you would like to learn more contact Bre Horst bre@icmedicine.com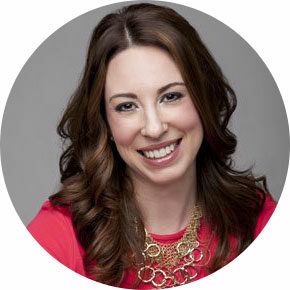 Amanda Littleton, Lifestyle Educator
Amanda's mission is to help smart, busy professionals see how amazing life can be when they feel fantastic. When working with her clients, health is not the end goal, but a springboard to propel them to connect to their higher self and live a life with purpose and fulfillment. Amanda provides a well-rounded approach to addressing concerns around weight release, nutrition, sleep, stress management, physical activity, relationships and career.